I've always loved Tunnock's Teacakes.  To be honest I don't usually buy packets of chocolate biscuits when I do my weekly food shop as I know once that packet is open, I'll trough the lot!  I did buy them when my children were at primary school and took packed lunches.  We all love them in our house, so when we do buy a packet of teacakes, it's a real treat.
In series 3 of the Great British Bake Off last summer the Technical Challenge in Biscuit Week was to make Chocolate Teacakes!  I was excited to see this as they have always been a mystery about how you went about making them.  As I had bought the book to accompany the last series How To Turn Everyday Bakes Into Showstoppers, I had the recipe but had absolutely no confidence in making them.  Who can forget the lovely Cathryn and her famous catchphrase "Oh my giddy aunt!" every time something went wrong in the Bake Off tent.  I also loved her comment "I can't serve Mary Berry green carpet!"  Cathryn was a joy to watch on the TV, her bakes were stunning but the chocolate teacakes and the other biscuit bakes led to her leaving the show.
It has taken me a year to have a go at baking the teacakes for a couple of reasons, mainly because I thought I couldn't do it and also due to them being time consuming. It wasn't until I went into my local Lakeland Limited shop in Harrogate and found out that they have started to sell the silicone chocolate moulds that you need to make these gorgeous treats!
To find out more about the Lakeland silicone moulds click here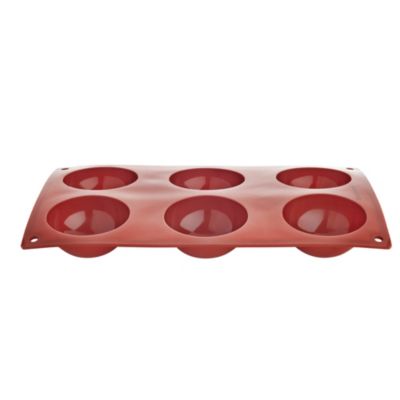 Last Wednesday my husband was away working up in Scotland.  I was spending a day catching up on jobs and errands but decided once and for all I was going to get on with making these teacakes. I knew I was in for a tricky time but I thought if I followed the instructions carefully then I might be ok.
While all the chocolate was setting I had a go at making the marshmallow filling. I have never, ever made marshmallow before and began to get worried once I saw the method. It involved heating the egg whites, golden syrup and salt in a pan rather like an Italian meringue. You needed to add a vanilla pod but I didn't have one, so a splash of vanilla extract went in here instead.  The one and only time I made Italian meringue to make a topping for lemon meringue cupcakes resulted in me burning my thumb when the meringue splashed on me. I still have a scar about 1cm long 2 years later! I opted for another method, mixing it all in the KitchenAid with my balloon whisk. It seemed to work ok.
By this time it was far too late to be baking. The chocolate in the mould still hadn't set and I was tired. I thought I would leave it until the morning and assemble the teacakes in the morning when I got up!
Well, was it worth the effort?  I'm so sorry to say but no it wasn't. I found the recipe far too fiddly and time consuming.  I will stick to buying Tunnocks as normal!
Here is a link to the recipe if you are brave enough to have a go at making your own chocolate tea cakes:
 http://www.bbc.co.uk/food/recipes/chocolate_marshmallow_60410
Happy Baking!
Love Sam xx